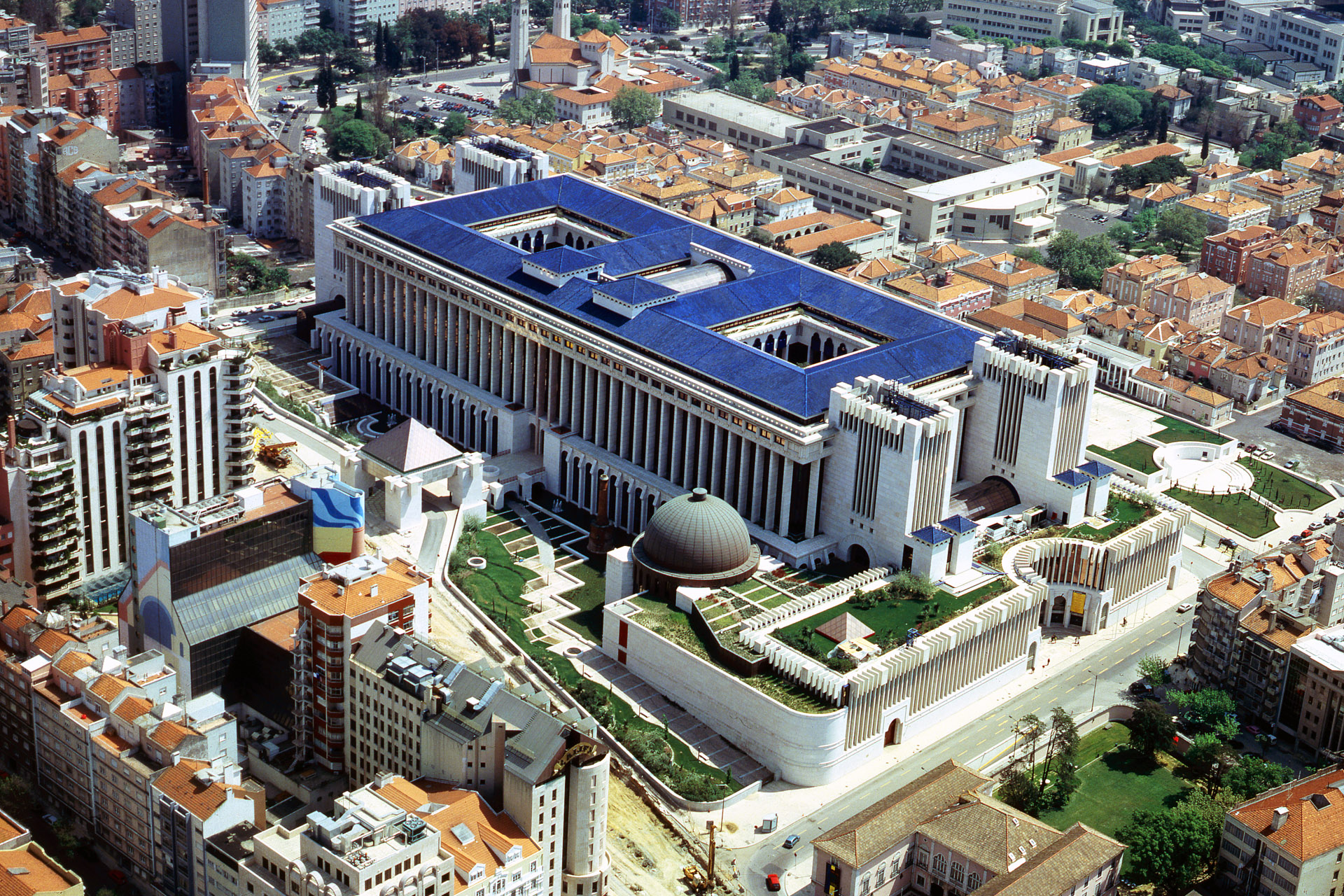 Detalhes do Projeto
HEAD OFFICE COMPLEX OF C.G.D.
Owner: Caixa Geral de Depósitos
Site: Lisboa – Portugal
Conclusion year: 1994
Structure construction of central, east, and west blocks (contacts A and B), finishings (contract C), and pavements (contract D).
Building with 15 storeys, being 6 of them basements for parking.
The building also comprises 2 auditoriums with capacity for 652 and 149 places, respectively.
Total floor area    165 000  m2
Earth movement     22 300  m3
Concrete (with utilisation of fly ashes)     75 800  m3
Reinforcing steel     11 900  ton
Formwork     276 000  m2