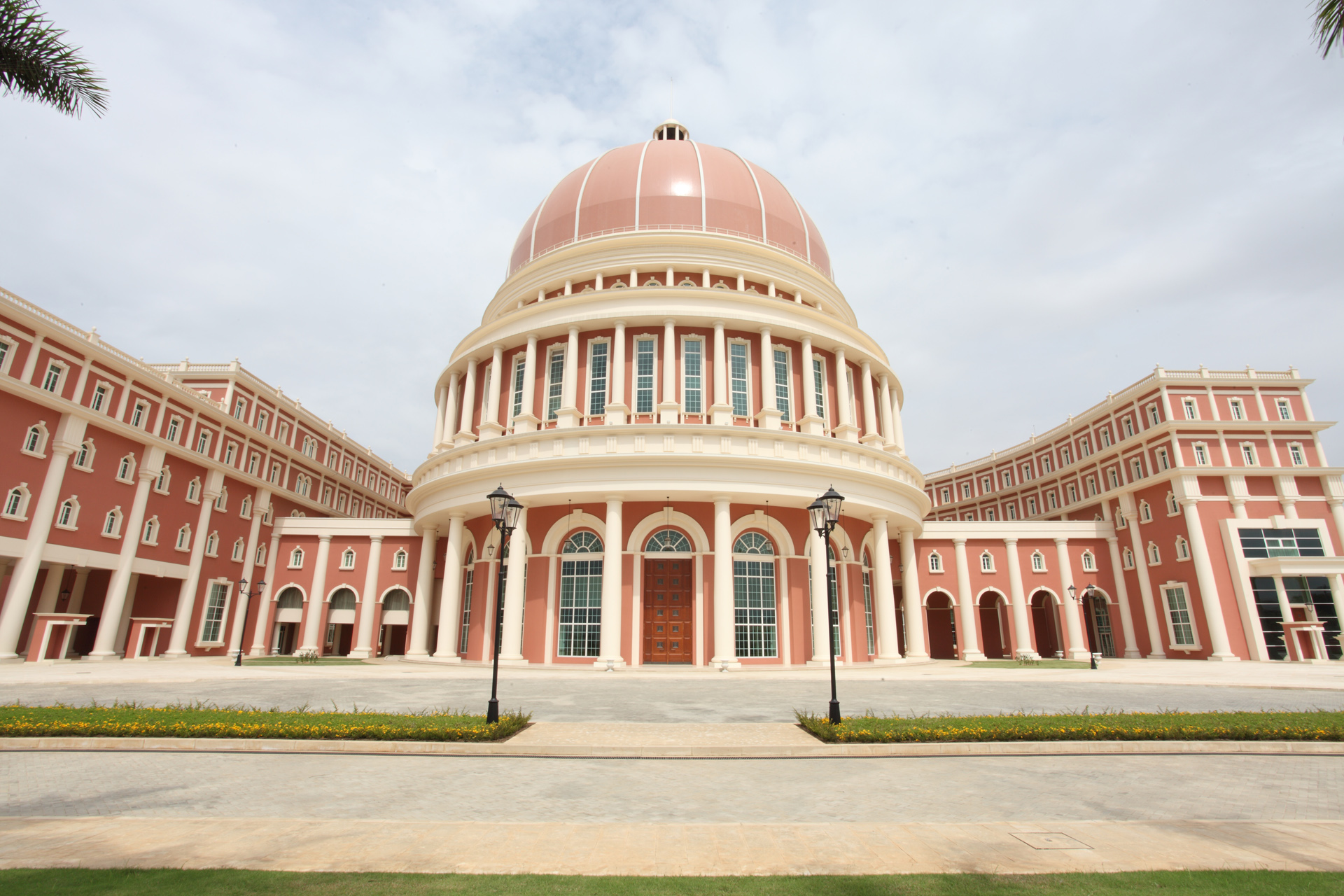 Detalhes do Projeto
HEAD OFFICE BUILDING OF THE NATIONAL ASSEMBLY OF ANGOLA
Owner: GOE – Gabinete de Obras Especiais
Site: Bairro da Samba – Luanda – Angola
Conclusion year: 2014
Construction of a building designed for the new
National Assembly of Angola.
Execution of earthworks, direct and indirect foundations, structure of 6 reinforced concrete floors, 2 of them underground, architecture, finishes, special facilities and outdoor arrangements. The work comprises a central circular building with a metal structure dome with 40 meters in diameter, where the plenary assembly hall and the noble hall are located. On its surrounding area there is a 7 floor building designed for the President of the National Assembly offices, the Board of Directors, Parliamentary Groups and Secretariats, Social Communication and Press rooms, Multipurpose rooms and restaurants.
The car parking and technical areas are located in the basement.
Construction area   65 000  m2
Excavation   350 000  m3
Concrete   75 000  m3
Construction steel    10 500  ton
Metal structure    360  ton